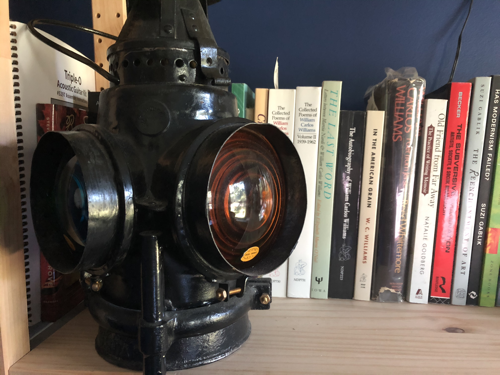 Strange odds and ends live on my shelves. One of the many reasons I don't turn on video for the myriad of meetings I'm in all day long. I look at some of them and they make me think. Sometimes I think too much. These days, we all think too much. Or far too little. It's a time of extremes.
In any case, the railroad lantern fascinates me. The lenses work very well and when it's lit, it is fun to have in the room. It's a reminder of all of the progress made and the pieces of tech developed out of necessity. And, of course, how that fades over time. So many clever inventions are deprecated and lost.
With the current seismic shift within our culture, how many things will become railroad lanterns?